2021-22 Winter League Championships – Race 2 – Fort Casey State Park
---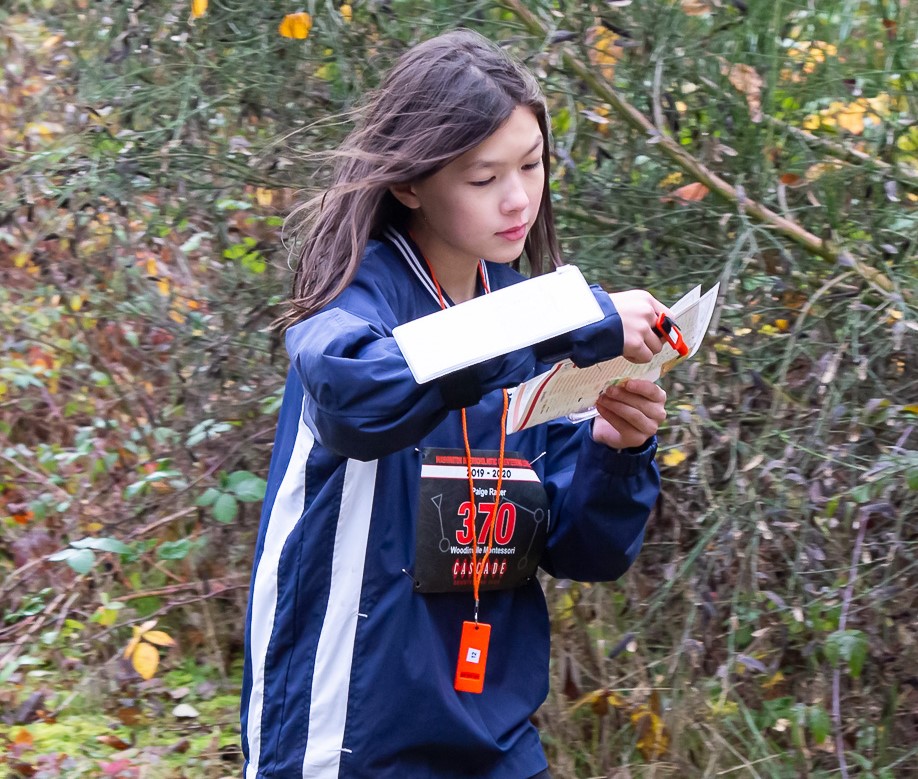 Winter League is the Pacific Northwest's premier competitive orienteering series for all ages.
Elementary, Middle School, High School and College students compete under the banner of the Washington Interscholastic Orienteering League (WIOL).
Winter League public courses offer a range of categories from a competitive long advanced category to non-competitive beginner-friendly categories at every event!
COURSES
Course designer(s): Will Enger
This meet is Day 2 of the Winter League Championships. This year, Winter League championships awards are based on your TWO DAY score. That means if you want to qualify for Winter League Championship awards, you must run the same course both Saturday (Ft Ebey) and Sunday (Ft. Casey) and you must run either Short Advanced or Long Advanced. New this year: we'll have awards for men and women on Short Advanced!
Don't care about awards? Sign up for the course of your choice!
| | | | |
| --- | --- | --- | --- |
| | Controls | Distance | Climb |
| White/Beginner/ Elementary | 10 | 1.2 km | 15 m |
| Yellow X/Advanced Beginner/Middle School | 14 | 1.5 km | 20 m |
| Yellow Y/Advanced Beginner/JV Rookie | 13 | 1.5  km | 20 m |
| Orange X/Intermediate/JV HS Male/JV IC Male | 17 | 2.3 km | 40 m |
| Orange Y/Intermediate/JV HS Female | 17 | 2.2 km | 40 m |
| Brown | 16 | 2.1 km | 40 m |
| Green X/Varsity | 22 | 3.4 km | 60 m |
| Green Y/Short Advanced | 22 | 3.4 km | 60 m |
| Red/Long Advanced Female/ Varsity IC Female | 24 | 4.0 km | 80 m |
| Blue/Long Advanced Male/ Varsity IC Male | 28 | 4.5 km | 100 m |
How are courses measured?
Courses are measured as the crow flies, in a direct line from control to control. Unless you have wings, you will travel farther than this distance! Courses are measured in kilometers, so a good rule of thumb is to simply round up to miles to estimate how far you will go. So in a 5 kilometer race, you'll likely travel up to 5 miles.
COURSE NOTES
Fort Casey State Park has a very different flavor than Fort Ebey. Casey is far smaller and less rugged, and while it does feature some forest, much of it is too thick, flat, and/or featureless to be interesting for orienteering. Instead, Casey has more of an eclectic, "sprinty" feel – the courses here will primarily be open and fast-paced, and will traverse a mixture of grassy fields, roads and buildings, and century-old military installations. Primarily for the more advanced courses, a smattering of off-trail controls and legs through the forest will also be included.
Fort Casey is not one of our "harder" venues; as such, successful orienteering will rely on quick thinking and decision-making and smart "A or B" route choices, and less on more technical skills like contour reading and taking compass bearings. It will be important to recognize opportunities to push yourself physically, and when to slow down and check your map! It will also be important to check your control descriptions to see what feature you're looking for, and which side of the feature the control will be on – in some cases this will be determinative to how you approach the control.
Other notes:
– Remember that it is not allowed to cross a feature represented by a thick black line on the map! This is true even if you think it's possible to cross "IRL" (in real life) – this universal rule of orienteering exists for safety. At Fort Casey, these lines usually – but not always – represent high concrete walls. Do not attempt to jump off or climb these walls!
– Similarly, the steep bluff leading down to the ocean beach is once again off-limits, both for safety and erosion reasons. The Blue (Long Advanced) course is the only course that will go down to the beach – Blue runners, please use the stairway and trail, respectively, to get down to the beach and back up again (the course has been set to strongly encourage, if not coerce, these choices).
– For safety reasons, courses have been set to avoid most of the main gun battery installations within the park. To reiterate – it will not be necessary or advisable to do things like climb rusty ladders, jump down high walls, etc. If you find yourself in this situation, re-check your map and take a different, safer route!
– There is one high concrete bridge which many of the courses will cross. This bridge is wide and flat and generally safe; however, there are no railings on the sides, so please do pay attention to where you're going and be careful to stay away from the sides when crossing.
– There will be a lot of controls out there, many of which you may see but will not be on your course. Remember to check your control numbers!
SCHEDULE
**Due to COVID – ALL Public and WIOL participants will have assigned start times**
9:45 am—11:45 am Start Window
10:45 am—Camp Casey Mess Hall A opens
Warm/dry room with ventilation (bathrooms available and tables) Masks required
1:45 pm—Course Closure
1:00 pm—About the Route Live with Will and Patrick
1:30 -2:00 pm – Awards Begin (for WL & WIOL Championships Awards)
PRICES
PUBLIC COURSE PRE-REGISTRATION PRICES
$27 base price
– subtract $5 for CascadeOC members
– subtract $5 for using your own e-punch
-running as a group? Add $5 for each additional adult (16+) group member, no charge for additional children. Max group size is 3 due to COVID restrictions.
Become a member here.
**Due to COVID, there will be no day of meet onsite registration for Winter League 2021-22.**
What's an e-punch?
An e-punch records your race. At each control, you'll dip the e-punch into an electronic box, which will beep and flash as confirmation. After you finish, you'll download the e-punch at the download tent and get a receipt that show which controls you visited and how long you took between each; these are your "splits."
Part of the fun of orienteering is comparing your splits with people who completed the same course, and discussing the routes you took!
SIGN UP
Online pre-registration RSVP dates:
The deadline for Meet Registration for public that wants to request a start time is Tuesday pre-meet at Noon.
The deadline for Meet Registration for public not requesting a specific start time is Wednesday pre-meet at 9pm.
Friday evening pre-meet at 7pm all COVID attestation forms are due.
Volunteers make these events happen! You can volunteer and participate on the same day, plus earn volunteer points to earn a free meet.
PARKING
Is at Fort Casey State Park in one specific lot.  See site map here for location.
THE MAP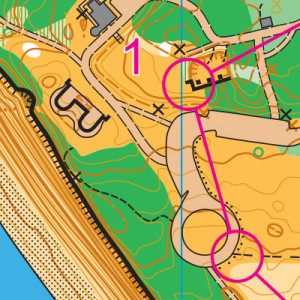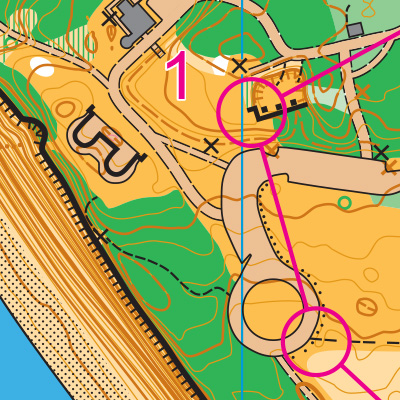 Take in the view, smell the ocean air, then don't forget to look at your map! Fort Casey State Park is a unique mixture of open grass, forest, buildings, and bunkers.
Read more on the map page
SAFETY & ETIQUETTE
Return to the Finish
All participants MUST return to the finish and download their e-punch or turn in their punch card.
Even if you have not finished your course, you must still return to the the finish and confirm with event staff that you have returned safely.
Out of Bounds
Some areas may be marked out of bounds. It is imperative to respect these boundaries to maintain our relationships with land managers. Participants MUST NOT go out of bounds. Any participant caught going out of bounds will be disqualified.
Course Closure
All participants MUST return to the finish by course closure time. If a participant does not return by course closure, event volunteers will begin coordinating a search party.
If you need a long time on the course, start as early in the start window as possible, wear a watch, and be prepared to cut your course short to make it back by the course closure time.
Whistle
All participants MUST carry a whistle on the course. Complimentary whistles are available at the start tent (please only take one).
If you are injured on the course and need assistance, blow three long blasts to call for help.
If you hear a call for help, abandon your course to find the person in distress.
Voices
Part of the fun and fairness of orienteering is navigating your own course, so please be polite when you find a checkpoint and don't holler that you've found it.