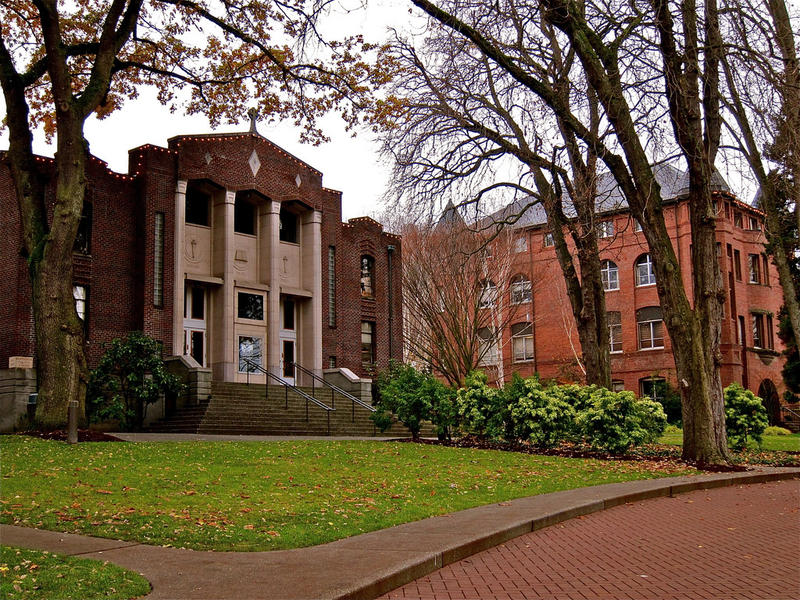 Save the date – Feb 24, 2019 – for the 3rd annual 3-person relay, a fun and exciting ending to the winter season. There are two classes: Open and Junior. The only restriction to forming a team is that all members of a Junior team have to be 20 years or younger.
Pre-registration online is strongly encouraged to ensure an opening. The fee for pre-registration is $2 for all including an epunch stick rental (so no discounts for club membership or owning a personal epunch stick). After pre-registration closes, there will be only a limited number of maps available for registration at the event, as first come, first served. And the fee for registering at the event is $20.
We have a couple of changes from past years. This year, all three legs will be about equal in distance and difficulty, all about 2 km in distance (point to point), have about 20 controls on each leg, and all legs have forking.
The registration process will also be different this year. If you have formed a team, each team member needs to sign up individually for one leg (Leg 1, 2, or 3) which are listed under Courses. You also need to enter your team name in the field for extra information so we can match you with your team mates. If you are a Junior team (everybody is 20 years old or younger) enter that too with the team name. If you want to participate but do not have a team so you want to be placed on a team, choose the fourth course option "I don't have a team, please pair me up" and we will do that for you.
COURSES
Course designer(s):
Each leg is about 2.1 km long and includes forking. Each leg has 20 controls. The climb varies a bit depending on the forking but is about 95 m for each leg.
How are courses measured?
Courses are measured as the crow flies, in a direct line from control to control. Unless you have wings, you will travel farther than this distance! Courses are measured in kilometers, so a good rule of thumb is to simply round up to miles to estimate how far you will go. So in a 5 kilometer race, you'll likely travel up to 5 miles.
COURSE NOTES
Jourdan Harvey has designed some very nice courses that criss-cross the campus area including study halls, dorms, and parking lots. There are many areas marked out of bounds with either pink or black striping or olive green. Some of these areas are rather small so pay attention to the map and please stay out of these areas. Please also stay out of any landscaped areas. Pay attention to barriers marked as uncrossable and don't cross uncrossable walls or tall fences (generally symbols with thick backbone. The courses will cross some streets so please look out for vehicle traffic as it will upset the event organizers tremendously if anybody gets hit by a car.
There will be a pre-start meeting at 10:45 am where we will demonstrate the exchange procedure, followed by the mass start at 11:00 am. Very briefly, at the transition, the outgoing runner will get the map when the incoming runner is spotted (no peeking on the map!), the incoming runner will punch Finish, physically tag the outgoing runner who will take off onto the course, and the incoming runner will download. The outgoing runner will get the Finish time of the incoming runner as the Start time.
The maps have Start, Finish, and Map Issue points marked. The Map Issue and Finish are the transition area. The Start will be close by, identified by two control markers (run between them); there is no box to punch.
We will most likely have bib numbers of some sort to be pinned on the front of the participants.
SCHEDULE
Schedule:
9:30 am Team check-in opens
9:30 am Day-of-Meet registration opens
10:00 am Day-of Meet registration closes
10:00 am Beginner instruction opens
10:30 am Team check-in closes
10:40 am Beginner instruction ends
10:45 am Pre-start briefing; demonstration of exchange procedures
11:00 am Mass start
Tentatively: 1:30 pm Course closes (= 2.5 hour elapsed time = 50 minutes per leg)
PRICES
PRE-REGISTRATION PRICES
$2 base price  (Cascade OC members and non-members, with or without e-punch rental)
DAY-OF-EVENT REGISTRATION
$20 base price (No member discount, no own e-punch discount. Please pre-register!)
What's an e-punch?
An e-punch records your race. At each control, you'll dip the e-punch into an electronic box, which will beep and flash as confirmation. After you finish, you'll download the e-punch at the download tent and get a receipt that show which controls you visited and how long you took between each; these are your "splits."
Part of the fun of orienteering is comparing your splits with people who completed the same course, and discussing the routes you took!
SIGN UP
Online pre-registration closes:
Day-of-event registration is available by cash or check, made payable to Cascade Orienteering Club
Volunteers make these events happen! You can volunteer and participate on the same day, plus earn volunteer points to earn a free meet.
PARKING
Street parking is available around SPU.
THE MAP
SAFETY & ETIQUETTE
Return to the Finish
All participants MUST return to the finish and download their e-punch or turn in their punch card.
Even if you have not finished your course, you must still return to the the finish and confirm with event staff that you have returned safely.
Out of Bounds
Some areas may be marked out of bounds. It is imperative to respect these boundaries to maintain our relationships with land managers. Participants MUST NOT go out of bounds. Any participant caught going out of bounds will be disqualified.
Course Closure
All participants MUST return to the finish by course closure time. If a participant does not return by course closure, event volunteers will begin coordinating a search party.
If you need a long time on the course, start as early in the start window as possible, wear a watch, and be prepared to cut your course short to make it back by the course closure time.
Whistle
All participants MUST carry a whistle on the course. Complimentary whistles are available at the start tent (please only take one).
If you are injured on the course and need assistance, blow three long blasts to call for help.
If you hear a call for help, abandon your course to find the person in distress.
Voices
Part of the fun and fairness of orienteering is navigating your own course, so please be polite when you find a checkpoint and don't holler that you've found it.