Winter Series / WIOL Relays
---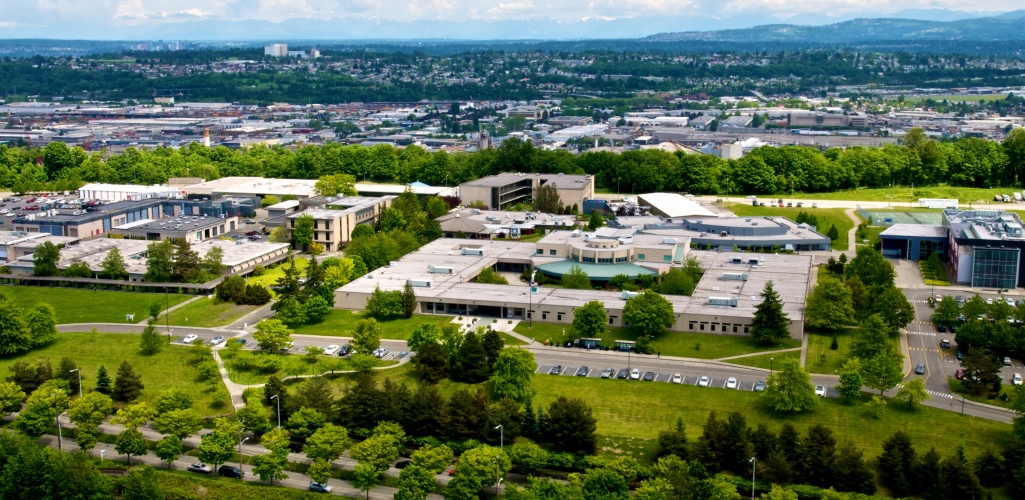 Last year we introduced an exciting way to end the winter season: a 3-person relay! It was so much fun, we decided to do it again.  There are two classes: Open and Juniors (20 years and younger). School teams will consist of at least one male and one female. Open teams will also have a mix of at least one male and one female. This event is not part of the WIOL season, and there are no restrictions on who may be on your team – same school, different schools, not in school, whatever. All WIOL participants need to register on the COC website using the linked form. The WIOL registration is not set up for this relay.
Courses are not designed yet but last year, Legs 1 and 3 were similar in distance and difficulty. They both had forking, so you can't assume that anybody else has the same order of the controls as you have. It will be very important to check both control codes and control descriptions! Leg 2 had the difficulty of Advanced Beginner with no forking and was suitable for those with less navigation experience and/or physical endurance. When you finish your leg, leave the map at the Download, and please do not cheat and talk with your teammates about the courses to make it fair play for everybody.
Pre-registration is strongly encouraged to ensure a spot. The fee for pre-registration is $2. We will have a limited number of maps available for registration on the day of the event and it is first come, first serve. And a higher entry fee ($20) for the day-of registration.
Every participant has to register individually. When you register, please enter the names of the three team members. We need to know in which order the team members are running since everybody on the team has a different map. If you don't have a team, please write on the form that you want to be placed on a team.
Online pre-registration closes: 8:00 AM, Friday, February 16
IMPORTANT NOTES
Pre-registration will be by paper/scan/email the pdf to our epunch team at epunch@cascadeoc.org . Pre-registration is $2, preferably payable at Green River (WIOL 7) or Fire Mountain (WIOL Championship). Fee for day-of registration is $20.
COURSES
Course designer(s): Will Enger
Legs 1 and 3 will be approximately 3.5 kilometers long (straight line distance), while Leg 2 will be somewhat shorter – approximately 2.5 km. Leg 2 has been set with less experienced orienteers in mind, so the difficulty level is somewhat lower than that of the other two legs.
How are courses measured?
Courses are measured as the crow flies, in a direct line from control to control. Unless you have wings, you will travel farther than this distance! Courses are measured in kilometers, so a good rule of thumb is to simply round up to miles to estimate how far you will go. So in a 5 kilometer race, you'll likely travel up to 5 miles.
COURSE NOTES
Check back later for special notes from the Course Designer(s).
SCHEDULE
Tentative Schedule:
9:30 am Team check-in opens
9:30 am Day-of-Meet registration opens
10:00 am Day-of Meet registration closes
10:00 am Beginner instruction opens
10:30 am Team check-in closes
10:40 am Beginner instruction ends
10:45 am Pre-start briefing; demonstration of exchange procedures
11:00 am Mass start
Tentatively: 1:30 pm Course closes (= 2 hour elapsed time = 40 minutes per leg)
PRICES
PRE-REGISTRATION PRICES
$2 base price (Cascade OC members and non-members, with or without e-punch rental)
DAY-OF-EVENT REGISTRATION
$20 base price (No member discount, no own-e-punch discount. Please pre-register!)
Only a limited number of spots will be available.
What's an e-punch?
An e-punch records your race. At each control, you'll dip the e-punch into an electronic box, which will beep and flash as confirmation. After you finish, you'll download the e-punch at the download tent and get a receipt that show which controls you visited and how long you took between each; these are your "splits."
Part of the fun of orienteering is comparing your splits with people who completed the same course, and discussing the routes you took!
SIGN UP
Pre-registration closes Friday, February 16, 2018, 8:00 AM
In order to set up the relay teams, this is a pre-registration event with only a limited number of spots available for day-of-registration. Please fill out this FORM and scan it to our epunch team. Payment for pre-registration may be made on the day of the meet but preferably payable at Green River (WIOL 7) or Fire Mountain (WIOL Championship).
Volunteers make these events happen! You can volunteer and participate on the same day, plus earn volunteer points to earn a free meet.
PARKING
THE MAP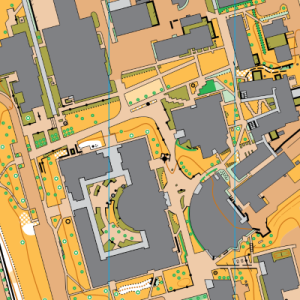 Sitting atop the east side of the West Seattle plateau, South Seattle College features a dense college campus, parkland with scattered trees, an arboretum with a maze of trails, and a forested old quarry with a small trail network.
Read more on the map page
SAFETY & ETIQUETTE
Return to the Finish
All participants MUST return to the finish and download their e-punch or turn in their punch card.
Even if you have not finished your course, you must still return to the the finish and confirm with event staff that you have returned safely.
Out of Bounds
Some areas may be marked out of bounds. It is imperative to respect these boundaries to maintain our relationships with land managers. Participants MUST NOT go out of bounds. Any participant caught going out of bounds will be disqualified.
Course Closure
All participants MUST return to the finish by course closure time. If a participant does not return by course closure, event volunteers will begin coordinating a search party.
If you need a long time on the course, start as early in the start window as possible, wear a watch, and be prepared to cut your course short to make it back by the course closure time.
Whistle
All participants MUST carry a whistle on the course. Complimentary whistles are available at the start tent (please only take one).
If you are injured on the course and need assistance, blow three long blasts to call for help.
If you hear a call for help, abandon your course to find the person in distress.
Voices
Part of the fun and fairness of orienteering is navigating your own course, so please be polite when you find a checkpoint and don't holler that you've found it.