Winter Virtual Series LIVE Finale – Lord Hill Regional Park
---
Join us for the inaugural (and hopefully only) Winter Virtual Series Live Finale!
We're heading back to Lord Hill Regional Park for our WVS Live Finale. Dave Tallent is creating a NEW set of courses, so don't think you'll be running on recycled Bog Slog courses.
COVID Operating Protocols
One thing this event WILL have in common with the Bog Slog is our COVID Safety Plan. We've put a lot of effort into devising protocols that are in compliance with (and often exceed) the State of Washington Safe Start requirements. Please help us be able to continue holding events by following these guidelines and cooperating with event staff.
There will be a participant limit of 200 starts. A "start" is either a single runner or 2 people from the same household. No groups larger than 2 are allowed.
Online pre-registration and payment is required. There will be no day-of-event registration.
We will NOT provide separate control description sheets but will post a link on the event page to a PDF so you can print your own if you wish. Control descriptions WILL be printed on the map.
There will be pre-assigned start times with intervals of 2 minutes between starts and 2 starts at the same time (on different courses). YOU MUST SIGN UP FOR YOUR OWN START TIME (first come, first served). Once you have the link, you may view the start list at any time. The link to the start time signup is at the top of the event registration page. If you don't see it or forget to sign up, send email to info@cascadeoc.org and we'll resend the link.
No pre-race or post-race gatherings. We encourage you to stay in your vehicle until 10 minutes before your assigned start time. Head back to your vehicle after you finish.
Wear a mask at all times when you are in the start, finish, or download areas and when you are within 6 feet of others.
Do not come if you feel sick, are experiencing symptoms, or have known to be in contact with a confirmed case of COVID-19. We will happily refund your entry fee if you can't attend for one of these reasons.
Carpool only with people from your household.
You must provide your own SI epunch card (finger stick) and compass (no rentals). The nearest supplier of SI epunch cards is Scarborough Orienteering in California. We recommend purchasing either SI-9 , SI-10, or Air+ cards. SI-8 cards only hold 30 punches and we sometimes have courses with more than 30 controls. Other vendors can be found here.
Air Punching
We will be using Air+ contactless punching for those who have Air+ SI cards (standard SI cards will also work). Caution: if you sign up for an early start time, you may have to use your Air+ card as a standard punch (i.e. insert into the control) because the air feature must be "turned on" by a standard punch. Because some controls may be set out the day before the event, we don't have the manpower to turn on all the controls before the start. Air+ users starting later will thank you for waking up the controls.
Mandatory Online COVID Assessment Form
After registration closes (Thursday at 9pm), all registered participants will receive an email with a link to an online COVID Assessment Form (please verify that the email address in your registration account is correct). You will not be allowed to participate without completing the COVID Assessment Form. If you're a group leader, make sure you forward this link to your teammate, as every individual is required to complete the form.
Water
No water will be provided on the course or at the start or finish. Please bring your own.
Groups
If you're a group leader:
Make sure your teammate signs the Group Waiver Addendum (print, fill out and sign, then scan/photo and email to info@cascadeoc.org)
Make sure your teammate completes the COVID Assessment Form (see above)
Registration opens Sunday, February 21 at 6:00pm!
COURSES
Course designer(s): Dave Tallent
Course distances will be provided here once the courses are finalized.
Beginner –
Intermediate –
Short Advanced –
Long Advanced –
How are courses measured?
Courses are measured as the crow flies, in a direct line from control to control. Unless you have wings, you will travel farther than this distance! Courses are measured in kilometers, so a good rule of thumb is to simply round up to miles to estimate how far you will go. So in a 5 kilometer race, you'll likely travel up to 5 miles.
COURSE NOTES
Check back later for special notes from the Course Designer(s).
SCHEDULE
Be sure you sign up for a start time (there's a link to a signup sheet on the registration page). If you don't sign up yourself, you will be assigned a time.
9:30am – First assigned start
12:30am – Last assigned start
2:00pm – Courses close
Please remain in your car until no more than 10 minutes before your assigned start time. Proceed directly to the start; there is no need to check-in elsewhere.
Why is there a start window?
This event uses an interval start, which means that participants are started in waves instead of all at once. When you arrive at the start tent, find the chute for your course and follow the start volunteer's instructions.
PRICES
Registration opens Sunday, February 21 at 6:oopm!
PRE-REGISTRATION ONLY
$13 – non Club members
$8 – Club members
YOU MUST PROVIDE YOUR OWN EPUNCH TO PARTICIPATE
What's an e-punch?
An e-punch records your race. At each control, you'll dip the e-punch into an electronic box, which will beep and flash as confirmation. After you finish, you'll download the e-punch at the download tent and get a receipt that show which controls you visited and how long you took between each; these are your "splits."
Part of the fun of orienteering is comparing your splits with people who completed the same course, and discussing the routes you took!
SIGN UP
Volunteers make these events happen! You can volunteer and participate on the same day, plus earn volunteer points to earn a free meet.
PARKING
There is ample parking in the south lot Lord Hill Regional Park.
THE MAP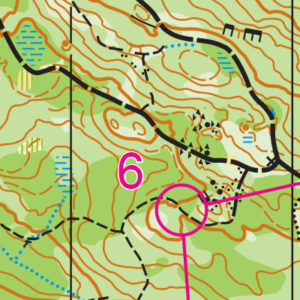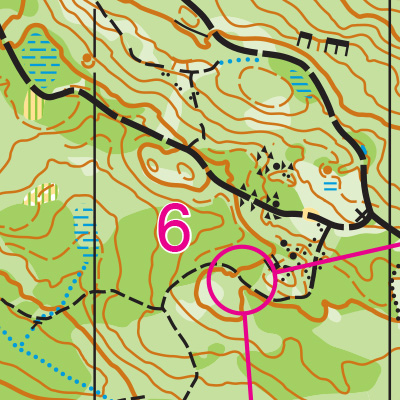 Covering 1,463 acres of forest, ponds, and open meadows, Lord Hill offers some of the best navigation west of the Cascade Mountains. It features rolling hills, a wide-ranging trail network, and enough navigable land to have back-to-back events on a 1:10,000-scale map with little to no overlap.
Though Lord Hill has north and south entrances, the club routinely uses the southern entrance for its ample parking and closer access to "the bowl," an open, grassy area ideal for the arena-style finishes used in larger events.
Since 2014, Lord Hill has been the preferred location for the annual Bog Slog during the winter, and is often used for another event during the year as well.
Read more on the map page
SAFETY & ETIQUETTE
Return to the Finish
All participants MUST return to the finish and download their e-punch or turn in their punch card.
Even if you have not finished your course, you must still return to the the finish and confirm with event staff that you have returned safely.
Out of Bounds
Some areas may be marked out of bounds. It is imperative to respect these boundaries to maintain our relationships with land managers. Participants MUST NOT go out of bounds. Any participant caught going out of bounds will be disqualified.
Course Closure
All participants MUST return to the finish by course closure time. If a participant does not return by course closure, event volunteers will begin coordinating a search party.
If you need a long time on the course, start as early in the start window as possible, wear a watch, and be prepared to cut your course short to make it back by the course closure time.
Whistle
All participants MUST carry a whistle on the course. Complimentary whistles are available at the start tent (please only take one).
If you are injured on the course and need assistance, blow three long blasts to call for help.
If you hear a call for help, abandon your course to find the person in distress.
Voices
Part of the fun and fairness of orienteering is navigating your own course, so please be polite when you find a checkpoint and don't holler that you've found it.