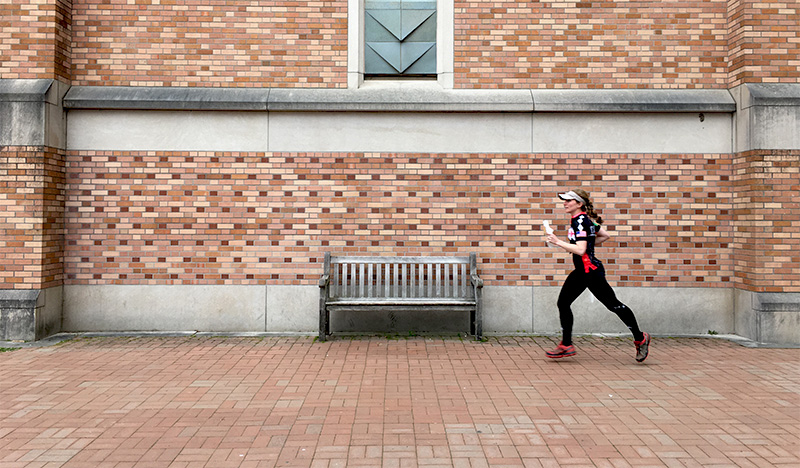 Winter League is the Pacific Northwest's premier competitive orienteering series for all ages. Elementary, Middle School, and High School students compete under the banner of the Washington Interscholastic Orienteering League (WIOL). Cascade Orienteering Club also offers a competitive league for college students and adults, as well as non-competitive beginner-friendly categories at every event!
COURSES
Course designer(s): Cameron Devine and Nancy Devine
| | | | |
| --- | --- | --- | --- |
| Course | Controls | Length | Climb |
| Beginner | 13 | 1.5 km | 25 m |
| Middle School | 13 | 2.3 km | 45 m |
| JV Girls/Intermediate | 12 | 2.8 km | 60 m |
| JV Boys South | 13 | 2.8 km | 50 m |
| JV Boys North | 12 | 2.8 km | 60 m |
| Varsity | 15 | 3.9 km | 70 m |
| Short Advanced | 16 | 4.0 km | 115 m |
| Long Advanced | 25 | 5.8 km | 125 m |
How are courses measured?
Courses are measured as the crow flies, in a direct line from control to control. Unless you have wings, you will travel farther than this distance! Courses are measured in kilometers, so a good rule of thumb is to simply round up to miles to estimate how far you will go. So in a 5 kilometer race, you'll likely travel up to 5 miles.
COURSE NOTES
Sprint Rules are in effect for this Saturday's race the University of Washington.

Most importantly this means high walls and fences are illegal to cross, even if you are physically able to cross them. This is an international rule, and is in place to ensure a fair and safe race course. Also please remember you can not go through flower beds or planted areas marked in olive green on the map.

Runners will be disqualified for violating the sprint rules.

Map Scale: 1:5,000 Contour Interval: 2.5 meters

The University of Washington is a relatively quiet urban orienteering venue with minimal traffic. However cars are common on Stevens Way and some of the larger streets, so please use caution whenever crossing roads capable of car traffic. Due to its urban nature this location has been mapped using the ISSOM standard. If you have not previously orienteered on a sprint standard urban map it is recommended to review the standard, especially the difference between crossable and uncrossable features, along with the different symbols used for out of bounds areas. There are also many controls in a reasonably small area, so remember to check control codes. Also, due to the urban nature of the venue, changes are constantly occurring and are sometimes drastic. Currently the map is in very good shape, however changes may occur between now and the meet next weekend.

The terrain on the campus is fairly flat with a shallow slope uphill from the south to the north. The east side of campus drops steeply to Montlake Boulevard. The primary feature on the campus is buildings. LOTS of buildings. To be successful orienteering on the campus, the orienteer will need to be able to recognize the shapes of the buildings on the ground and match them to the map. There are hundreds of paved paths going in every direction. The advanced courses take advantage of the multiple levels of stairways and concourses around the buildings.

The control feature described as "stone wall," is used on these courses to designate anything that is similar to a stone wall including concrete retaining walls, large concrete benches, and similar features. There aren't actually on stone walls used as features on the courses! Keep in mind that the gray areas around the buildings designate building overhangs. These areas are open for orienteers to use as pass throughs, shortcuts, or just to stay out of the rain!

The JV, Varsity, and Short and Long Advanced courses offer a mix of leg lengths. Long legs, filled with complex route choices will keep you on your toes. Then, you'll be challenged with the quick thinking of some shorter legs, also with an array of route choices. We've had fun making challenging courses for you to run this weekend!

As always, remember to download!
SCHEDULE
9:30am – Registration opens & Newcomer instruction available
10:00am – Start opens
11:00am – Newcomer instruction ends
11:30am – Registration closes
Noon – Start closes
3:00pm – Course closes
Why is there a start window?
This event uses an interval start, which means that participants are started in waves instead of all at once. When you arrive at the start tent, find the chute for your course and follow the start volunteer's instructions.
PRICES
Elementary, Middle School, Junior Varsity, and Varsity Students
Pre-Registration: $45 for all 8 events
Day of Event: $10 (cash or check only)
WIOL Admin Fee (once per season): $5 before October 13, $15 after.
Subtract $10 from the season pass if you own your own e-punch.
Intercollegiate Students, Adults, and non-competitive courses
Pre-registration: $17 (until Thursday 9pm)
Day of event: $20 (cash or check only)
Subtract $5 for Cascade OC members
Subtract $5 for using your own epunch
Get one event free if you pre-register for the entire season.
Become a Cascade OC member for $5-20
What's an e-punch?
Orienteering uses RFID-like technology known as e-punch to record your race. At the start, finish, and each control, you'll dip the e-punch into an electronic box, which will beep and flash as confirmation.
At the finish tent, download your e-punch to get your results (and let us know you've returned safely), then compare your splits and discuss your routes with other finishers!
You can rent an e-punch from Cascade OC , or buy your own from Wildwood Adventure Outfitters.
SIGN UP
Students with a season pass, use the button above to RSVP for this meet by Tuesday December 11 at Noon.
Volunteers make these events happen! You can volunteer and participate on the same day, plus earn volunteer points to earn a free meet.
Car Parking:
Please park in either the Padelford Parking Garage or Parking Lot E1. The Padelford Garage is closer to the event center and costs $3 per hour until noon after which parking is free. Parking in E1 costs $10 for the day. Overheight vehicles should park in Parking Area N21 just to the southwest of Padelford Garage. After parking please go up the stairs or escalator located in the center of the Padelford Garage. Once you leave the Padelford garage cross Stevens Way and pass between the Communications Building and Clark Hall to get to the event center.
THE MAP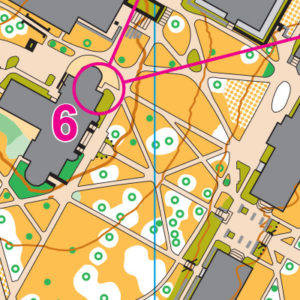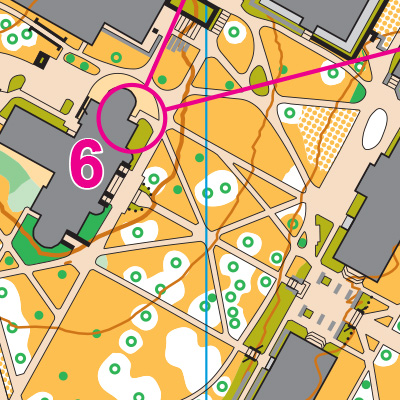 University of Washington has a LOT of buildings–some arranged north/south, some at a 45-degree angle, some at no particular angle, and most along two curving roads, criss-crossed with acres of angled paths, sidewalks, and individually-mapped trees. Now run it, while keeping all the angles, buildings and roads straight in your route planning!
Read more on the map page
Warm up with a Micro O' course!
As a training exercise or a short physical and mental warm up, two short Micro O' will be set up near Registration. This will be a self-service activity and you will need to print your own maps [2018-12-15-UW-Micro-1+2] and description sheets [2018-12-15-UW-Micro-descriptions]. There is also a brief write up on how to use Micro O' to practice "flow" [Micro-O-How-To 20180214]. The courses were not field checked so there might be minor discrepancies. Be very careful around moving people and vehicles! If you have questions (or suggestions), please see Mike Schuh – he'll be working the first shift of Beginner Instruction somewhere near Registration.
Descriptions are offered in two different forms, one copy of each course on a single page or two pages, each filled with descriptions for one course. Which do you prefer? Please let Mike know.
Thank you to Patrick for such a wonderful map! Thanks also to Cameron, Ing, Julia, and Michelle for their assistance publishing these Micro O' courses.
SAFETY & ETIQUETTE
Return to the Finish
All participants MUST return to the finish and download their e-punch or turn in their punch card.
Even if you have not finished your course, you must still return to the the finish and confirm with event staff that you have returned safely.
Out of Bounds
Some areas may be marked out of bounds. It is imperative to respect these boundaries to maintain our relationships with land managers. Participants MUST NOT go out of bounds. Any participant caught going out of bounds will be disqualified.
Course Closure
All participants MUST return to the finish by course closure time. If a participant does not return by course closure, event volunteers will begin coordinating a search party.
If you need a long time on the course, start as early in the start window as possible, wear a watch, and be prepared to cut your course short to make it back by the course closure time.
Whistle
All participants MUST carry a whistle on the course. Complimentary whistles are available at the start tent (please only take one).
If you are injured on the course and need assistance, blow three long blasts to call for help.
If you hear a call for help, abandon your course to find the person in distress.
Voices
Part of the fun and fairness of orienteering is navigating your own course, so please be polite when you find a checkpoint and don't holler that you've found it.