Mini-WL #4 – Ft. Steilacoom
---
See site map here. So you know where to park and how to walk to start without risk of disqualification.
Start times are here.
Course Description sheets are here.
COVID Waiver is here.
Group Waiver is here.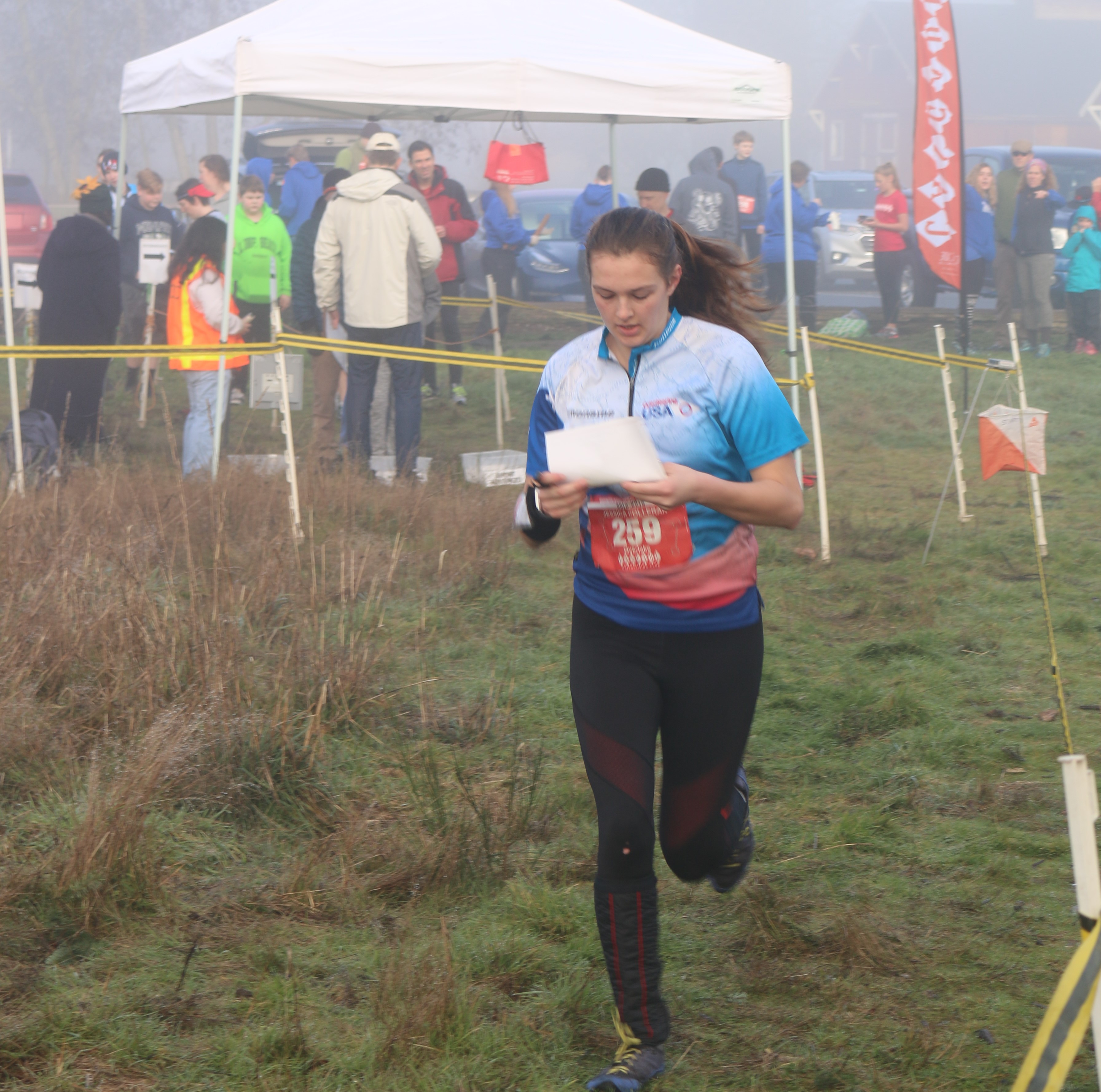 This is the fourth meet in the 2021 Mini-Winter League Series. For all the information you need on how this series will run, see the series page.
Rules for all Mini-Winter League Meets:
In order to get permits, we must impose the following rules:
200 participants max.
No team tents.
Runners will be asked to leave the venue upon completion of their course.
No comparing route choices, standing in groups, staying around after you run. Use route-gadget and other virtual tools to compare your results after the event.
Facial coverings required for all coaches, volunteers, and athletes at all times.
Maintain 6' of distance at all times, when not running a course.
Read all the special rules for this series here.
COURSES
Course designer(s): Chris Cooper
Course distances will be provided here once the courses are finalized.
| | | | |
| --- | --- | --- | --- |
| Course | Controls | Length | Climb |
| Elementary/Beginner | 10 | 1.5 km | 25 m |
| Middle School | 11 | 2.6 km | 60 m |
| JV Rookie/Advanced Beginner | 11 | 2.6 km | 60 m |
| JV Girls/Intermediate | 14 | 3.1 km | 60 m |
| JV Boys | 14 | 3.1 km | 60 m |
| Varsity | 14 | 4.2 km | 105 m |
| Short Advanced | 14 | 4.2 km | 105 m |
| Intercollegiate/Long Advanced | 17 | 5.2 km | 170 m |
How are courses measured?
Courses are measured as the crow flies, in a direct line from control to control. Unless you have wings, you will travel farther than this distance! Courses are measured in kilometers, so a good rule of thumb is to simply round up to miles to estimate how far you will go. So in a 5 kilometer race, you'll likely travel up to 5 miles.
COURSE NOTES
Fort Steilacoom is one of the Western Washington's best venues for experiencing the full gamut of orienteering terrain.  The park has dense forests, hills, native grass fields, ruins and an urban campus.  All of these diverse areas are interwoven with a trail system and vegetation that is in a constant state of flux.  Understanding the changes in vegetation, using distinct features as attack points and closely following the terrain will be the keys to successfully navigating the Fort Steilacoom courses.
While no controls were set within Pierce College campus, the area is open to runners navigating between points.  If you traverse the campus, please respect and stay out of any planted areas or those marked in olive green.  In addition, there is construction work in the southeast portion of the Pierce College campus.  This area is marked with out-of-bounds hatching as well as being completely fenced off.  As per past events, the dog park and care-taker's cottage in the center of the map are off limits.
The park maintenance team has been hard at work over the past couple years.  New parking lots and restrooms have been installed near the dog park.  Numerous terrain features have been altered or removed.  In addition, several un-crossable fences and other critical features have been added throughout the park.  Large swaths of dense vegetation have been thinned and provide new off trail routing.  The maintenance team has also been diligently working in the forested areas.  The majority of the blown down trees in the southern forest have been removed thus allowing uninhibited running and new features to be added to the map.  All of these changes suggest that a thorough map review would be in order.
In addition to the vegetation updates, I have made several revisions to individual trails.  However, the trails at Fort Steilacoom change as often as the seasons.  Expect some of the less distinct trails to be slightly different than those shown on the map.  In addition to the trail changes, there are several pathways on the central hilltop that have chains strung across them.  Nearly all the runners will encounter these chained pathways while navigating their course.  Park staff have confirmed that these trails are open for pedestrian use and the chain can either be stepped over or walked around.  Lastly, all runners will cross one of the park's roadways.  Please use caution when crossing the street and yield to vehicles on the roadway.
-Chris Cooper
SCHEDULE
9:30 am – Check in opens
10:00 am – Start opens
1pm – Start closes
3 pm – Course closes
Why is there a start window?
This event uses an interval start, which means that participants are started in waves instead of all at once. When you arrive at the start tent, find the chute for your course and follow the start volunteer's instructions.
PRICES
PRE-REGISTRATION PRICES
$13 for non-members (race only)
$8 for CascadeOC members (race only)
$5 additional for e-punch rental
SIGN UP
Volunteers make these events happen! You can volunteer and participate on the same day, plus earn volunteer points to earn a free meet.
PARKING
Parking for our event is in the lot next to the dog park. Please follow path as outlined in the site map to get to start. Please only park in the lot designated. See site map here.
THE MAP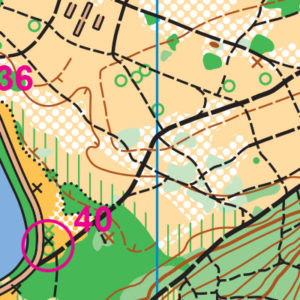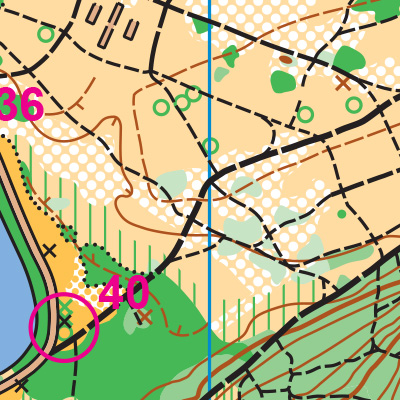 While Fort Steilacoom is not rugged or remote, it can be fairly challenging for a city park. There are many criss-crossing trails here, both in open grass and in forest. However, there are also many distinct features such as buildings, roads, ballfields, and a small lake, that are great navigational aids.
Part of the park is very flat, while part of the park is quite steep. How steep your course is depends on which course you choose and how nice the course designer decided to be.
Read more on the map page
SAFETY & ETIQUETTE
Return to the Finish
All participants MUST return to the finish and download their e-punch or turn in their punch card.
Even if you have not finished your course, you must still return to the the finish and confirm with event staff that you have returned safely.
Out of Bounds
Some areas may be marked out of bounds. It is imperative to respect these boundaries to maintain our relationships with land managers. Participants MUST NOT go out of bounds. Any participant caught going out of bounds will be disqualified.
Course Closure
All participants MUST return to the finish by course closure time. If a participant does not return by course closure, event volunteers will begin coordinating a search party.
If you need a long time on the course, start as early in the start window as possible, wear a watch, and be prepared to cut your course short to make it back by the course closure time.
Whistle
All participants MUST carry a whistle on the course. Complimentary whistles are available at the start tent (please only take one).
If you are injured on the course and need assistance, blow three long blasts to call for help.
If you hear a call for help, abandon your course to find the person in distress.
Voices
Part of the fun and fairness of orienteering is navigating your own course, so please be polite when you find a checkpoint and don't holler that you've found it.