Mini-WL #3 South Seattle College
---
CAUTION:  Almost all courses will have route choices through parking lots. Please drive SLOWLY and watch for runners.
Enter the college at Entry 3 SOUTH and park in the South Lot ONLY. Please see the site map here.  DO NOT PARK in the North Lot and walk through campus to start, you will be disqualified.
Print Your Own Course Description Sheets are here.
Start Times here.
Sign COVID Waiver here.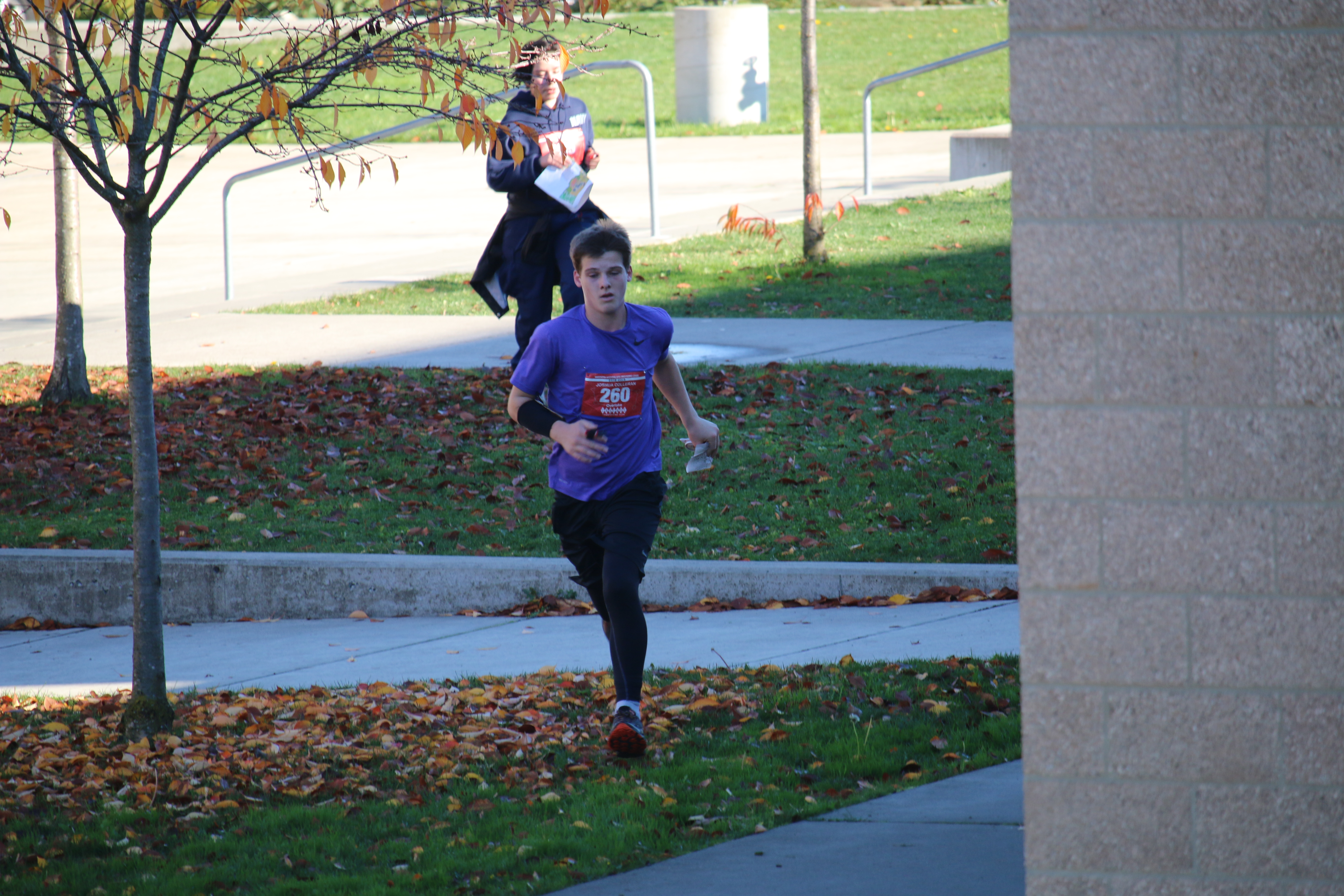 This is the third meet in the 2021 Mini-Winter League Series. For all the information you need on how this series will run, see the series page.
Rules for all Mini-Winter League Meets:
In order to get permits, we must impose the following rules:
200 participants max.
No spectators allowed. No team tents.
Runners will be asked to leave the venue upon completion of their course.
No comparing route choices, standing in groups, staying around after you run. Use route-gadget and other virtual tools to compare your results after the event.
Facial coverings required for all coaches, volunteers, and athletes at all times.
Maintain 6' of distance at all times, when not running a course.
Read all the special rules for this series here.
COURSES
Course designer(s): Peter Golde
Course distances will be provided here once the courses are finalized.
| | | | |
| --- | --- | --- | --- |
| Course | Controls | Length | Climb |
| Elementary/Beginner | 9 | 1.2 km | 5 m |
| Middle School | 11 | 1.9 km | 25 m |
| JV Rookie/Advanced Beginner | 11 | 1.9 km | 25 m |
| JV Girls/Intermediate | 12 | 2.7 km | 80 m |
| JV Boys | 12 | 2.7 km | 80 m |
| Varsity | 16 | 3.7 km | 90 m |
| Short Advanced | 16 | 3.7 km | 90 m |
| Intercollegiate/Long Advanced | 22 | 5.1 km | 90 m |
How are courses measured?
Courses are measured as the crow flies, in a direct line from control to control. Unless you have wings, you will travel farther than this distance! Courses are measured in kilometers, so a good rule of thumb is to simply round up to miles to estimate how far you will go. So in a 5 kilometer race, you'll likely travel up to 5 miles.
COURSE NOTES
Welcome to South Seattle College. This area is primarily a sprint-style college campus. This will seem similar to UW or the campus parts of Green River College or Shoreview. It will require fast running and quick decision making as you make your way through the buildings. If you can, try to read ahead so that you can leave controls as quickly as you get to them. Pay attention to the light gray "building canopy" symbol; it may show shortcuts between buildings. There is also a steeper, forested area that the longer courses will visit (which may have some slippery trails if it is wet), but most of the course will be campus.
This is a sprint style map and event, which means the following: the map is at 1:4,000; larger trails in the forest are shown as light brown tracks with dashed side-lines, and most importantly: any area marked in olive green, and any fence with double tick-marks, may not be crossed. The olive green denotes landscaped areas; even one step into landscaped areas will result in disqualification. This is especially important in the arboretum area at the far north. There is a uncrossable fence separating the campus from the southern forest with only two ways to pass: on the far west end, or in the gap marked with the crossing point symbol.
There are several construction areas marked with purple hatching on the map; there are fences around these so there is no way to accidentally stray into them.
Depending on route choice, all courses except the shortest may cross the parking lot. Please use caution and stay alert when running through; it is very difficult for drivers to see you if you suddenly emerge from between two parked cars. Similarly, drivers should be very cautious when arriving or leaving.
Long Advanced course is in two parts, printed on opposite sides of the paper. Once you get to control 10, turn the map over and continue.
-Peter Golde
SCHEDULE
9:30 am – Check in opens
10:00 am – Start opens
1:15pm – Start closes
3 pm – Course closes
PRICES
PRE-REGISTRATION PRICES
$13 for non-members (race only)
$8 for CascadeOC members (race only)
$5 additional for e-punch rental
SIGN UP
Volunteers make these events happen! You can volunteer and participate on the same day, plus earn volunteer points to earn a free meet.
PARKING
Parking is available and abundant at South Seattle College's South Lots from Entry 3 off of 16th Ave SW. See site map here.
DO NOT PARK in the North lot and walk through campus to start. You will be disqualified.
CAUTION:  Almost all courses will have route choices through parking lots. Please drive SLOWLY and watch for runners.
THE MAP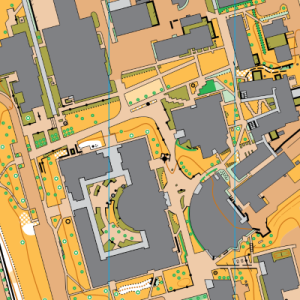 Sitting atop the east side of the West Seattle plateau, South Seattle College features a dense college campus, parkland with scattered trees, an arboretum with a maze of trails, and a forested old quarry with a small trail network.
Read more on the map page
SAFETY & ETIQUETTE
Return to the Finish
All participants MUST return to the finish and download their e-punch or turn in their punch card.
Even if you have not finished your course, you must still return to the the finish and confirm with event staff that you have returned safely.
Out of Bounds
Some areas may be marked out of bounds. It is imperative to respect these boundaries to maintain our relationships with land managers. Participants MUST NOT go out of bounds. Any participant caught going out of bounds will be disqualified.
Course Closure
All participants MUST return to the finish by course closure time. If a participant does not return by course closure, event volunteers will begin coordinating a search party.
If you need a long time on the course, start as early in the start window as possible, wear a watch, and be prepared to cut your course short to make it back by the course closure time.
Whistle
All participants MUST carry a whistle on the course. Complimentary whistles are available at the start tent (please only take one).
If you are injured on the course and need assistance, blow three long blasts to call for help.
If you hear a call for help, abandon your course to find the person in distress.
Voices
Part of the fun and fairness of orienteering is navigating your own course, so please be polite when you find a checkpoint and don't holler that you've found it.