2021-22 Winter League #6 – Big Finn Hill Park
---
The 2021-22 Winter League Series Rules and Information have changed due to COVID. Please read all the important information 
 for the Public Procedures/Rules here and for the WIOL Procedures/Rules here.
**THERE IS NO DAY OF MEET REGISTRATION**
Big Finn Hill Meet Documents: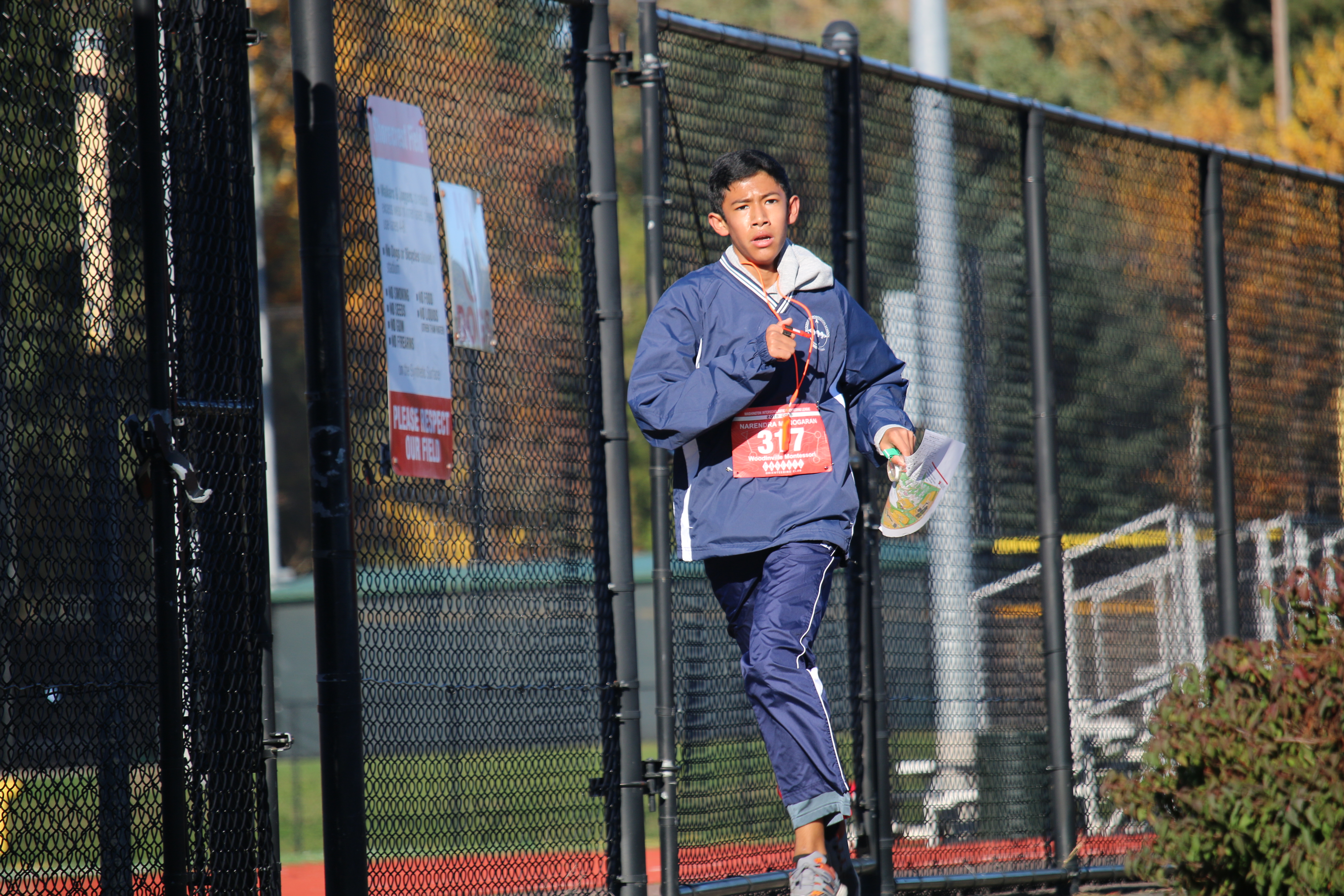 Winter League is the Pacific Northwest's premier competitive orienteering series for all ages.
Elementary, Middle School, High School and College students compete under the banner of the Washington Interscholastic Orienteering League (WIOL).
Winter League public courses offer a range of categories from a competitive long advanced category to non-competitive beginner-friendly categories at every event!
COURSES
Course designer(s): Ott Toomet
WIOL Courses:
| | | | |
| --- | --- | --- | --- |
| | Controls | Length | Climb |
| Elementary | 11 | 1.8 km | 25 m |
| Middle School | 13 | 2.2 km | 50 m |
| JV Rookie | 12 | 2.1 km | 45 m |
| JV Female | 14 | 3.4 km | 85 m |
| JV Male | 14 | 3.3 km | 100 m |
| Varsity | 19 | 4.3 km | 100 m |
| Intercollegiate – JV | 14 | 3.3 km | 100 m |
| Intercollegiate – Varsity | 26 | 5.8 km | 175 m |
Public Courses:
| | | | |
| --- | --- | --- | --- |
| | Controls | Length | Climb |
| Beginner | 11 | 1.8 km | 25 m |
| Advanced Beginner | 12 | 2.1 km | 45 m |
| Intermediate | 14 | 3.4 km | 85 m |
| Short Advanced | 19 | 4.1 km | 140 m |
| Long Advanced | 26 | 5.8 km | 175 m |
How are courses measured?
Courses are measured as the crow flies, in a direct line from control to control. Unless you have wings, you will travel farther than this distance! Courses are measured in kilometers, so a good rule of thumb is to simply round up to miles to estimate how far you will go. So in a 5 kilometer race, you'll likely travel up to 5 miles.
COURSE NOTES
All courses have a run-out start: after receiving your map and punching start you must follow the marked route to the start triangle. There is a lot of out-of-bounds on school grounds to avoid or risk disqualification. There is a flag but no punch at the triangle on your map – but you still have to go through it!  The Start triangle is the place where navigation begins. The Start flag is at a narrow gate where there is only space for one person at a time to get through the gate, so please put your mask on at this funnel point.
All courses have a mandatory route and a mandatory crossing across 138th  towards the end of the courses.
In addition, the WIOL Varsity and Intercollegiate Varsity courses, along with the Public Short Advanced and Long Advanced courses have another mandatory crossing across Juanita Drive to get to the Western part of the map.  The crossing is between two controls (114 and 115), and we will subtract that leg time from your final result.  So if you have to wait for traffic to clear, no worries–this will not be reflected in your final time.
Out-of-Bounds Areas: There are multiple out-of-bounds areas at Thoreau Elementary: the gravel stadium/ball field and a playground near the start; the parking lot' and some landscaping near the mandatory crossing on your way to the Finish.
Big Finn Hill Park offers a variety of different terrains, something for every skill level, from beginner-friendly large trails, to rootstocks far from trails that are suitable for advanced orienteers.  Most of the park is on a plateau unlike the adjacent Saint Edward park, and hence the terrain is relatively flat.  Although the small hills add up rapidly, there are no long and brutal uphill running legs as in some other parks.
The beginner courses stay largely on trails, the more advanced runners are sent increasingly off-trail.  But do not be deceived that trails are easy–they are not!  In places, there is a mishmash of larger and smaller trails, some of which may be hard to spot!  Off-trail legs are mostly in the whiter areas of the map, but now in the wintertime when leaves are gone the visibility is rather good in many otherwise dark green areas.  Runnability is also better than in the summertime.
The southeastern part of the map features a large and wet marsh, and on rainy days the marsh may overflow and the adjacent trail may be muddy and flooded.  This also applies to a big trail where some of the less advanced courses go.  We hope though that the weather remains mostly dry and the venue will not be overly muddy.
Special symbols:
Black X (531): manhole, culvert
SCHEDULE
**Due to COVID – ALL Public and WIOL participants will have assigned start times**
9:45 am – Assigned starts begin
12:45 pm – Last possible assigned start time
2:30 pm – Course closes
PRICES
PUBLIC COURSE PRE-REGISTRATION PRICES
$22 base price
– subtract $5 for CascadeOC members
– subtract $5 for using your own e-punch
-running as a group? Add $5 for each additional adult (16+) group member, no charge for additional children. Max group size is 3 due to COVID restrictions.
Become a member here.
**Due to COVID, there will be no day of meet onsite registration for Winter League 2021-22.**
What's an e-punch?
An e-punch records your race. At each control, you'll dip the e-punch into an electronic box, which will beep and flash as confirmation. After you finish, you'll download the e-punch at the download tent and get a receipt that show which controls you visited and how long you took between each; these are your "splits."
Part of the fun of orienteering is comparing your splits with people who completed the same course, and discussing the routes you took!
SIGN UP
Online pre-registration RSVP dates:
The deadline for Meet Registration for public that wants to request a start time is Tuesday pre-meet at Noon.
The deadline for Meet Registration for public not requesting a specific start time is Wednesday pre-meet at 9pm.
Friday evening pre-meet at 7pm all COVID attestation forms are due.
Volunteers make these events happen! You can volunteer and participate on the same day, plus earn volunteer points to earn a free meet.
PARKING:
NO PARKING AT BIG FINN HILL PARK.  ALL Parking must be at Henry David Thoreau Elementary located at 8224 NE 138th St, Kirkland. There is overflow parking along 84th St.
See site map here.
.
THE MAP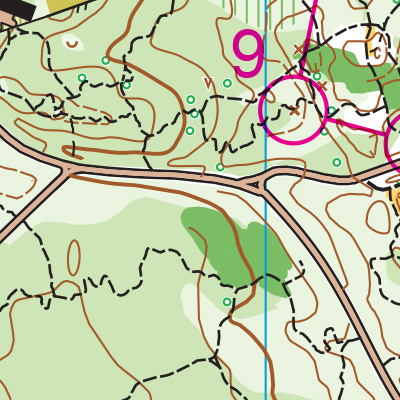 There are delights here for beginners and advanced orienteers alike. Buildings, ballfields, and trails provide a great beginner and intermediate area, while the forest is a giant knot of trails that can terrorize any advanced orienteer who becomes lazy about reading contours or using their compass to check the direction of the trail.
Read more on the map page
SAFETY & ETIQUETTE
Return to the Finish
All participants MUST return to the finish and download their e-punch or turn in their punch card.
Even if you have not finished your course, you must still return to the the finish and confirm with event staff that you have returned safely.
Out of Bounds
Some areas may be marked out of bounds. It is imperative to respect these boundaries to maintain our relationships with land managers. Participants MUST NOT go out of bounds. Any participant caught going out of bounds will be disqualified.
Course Closure
All participants MUST return to the finish by course closure time. If a participant does not return by course closure, event volunteers will begin coordinating a search party.
If you need a long time on the course, start as early in the start window as possible, wear a watch, and be prepared to cut your course short to make it back by the course closure time.
Whistle
All participants MUST carry a whistle on the course. Complimentary whistles are available at the start tent (please only take one).
If you are injured on the course and need assistance, blow three long blasts to call for help.
If you hear a call for help, abandon your course to find the person in distress.
Voices
Part of the fun and fairness of orienteering is navigating your own course, so please be polite when you find a checkpoint and don't holler that you've found it.