2021-22 Winter League #4 – University of Washington
---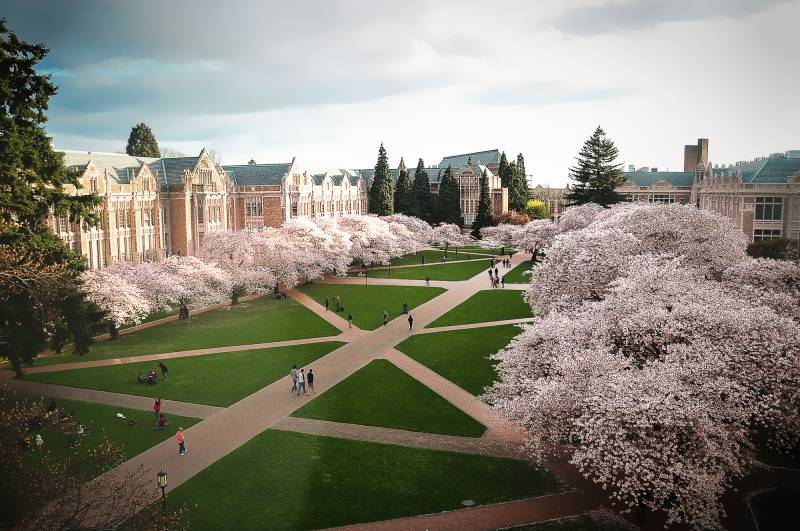 Winter League is the Pacific Northwest's premier competitive orienteering series for all ages.
Elementary, Middle School, High School and College students compete under the banner of the Washington Interscholastic Orienteering League (WIOL).
Winter League public courses offer a range of categories from a competitive long advanced category to non-competitive beginner-friendly categories at every event!
COURSES
Course designer(s): Peter Golde
WIOL Courses:
| | | | |
| --- | --- | --- | --- |
| Course | Controls | Length | Climb |
| Elementary | 10 | 1.5 km | 35 m |
| Middle School | 11 | 2.5 km | 45 m |
| JV Rookie | 12 | 2.7 km | 40 m |
| JV Female | 14 | 3.2 km | 60 m |
| JV Male | 14 | 3.2 km | 60 m |
| Varsity | 15 | 4.0 km | 85 m |
| Intercollegiate – JV | 14 | 3.2 km | 60 m |
| Intercollegiate – Varsity | 19 | 5.3 km | 105 m |
Public Courses:
| | | | |
| --- | --- | --- | --- |
| Course | Controls | Length | Climb |
| Beginner | 10 | 1.5 km | 35 m |
| Advanced Beginner | 12 | 2.7 km | 40 m |
| Intermediate | 14 | 3.2 km | 60 m |
| Short Advanced | 16 | 3.9 km | 90 m |
| Long Advanced | 19 | 5.3 km | 105 m |
How are courses measured?
Courses are measured as the crow flies, in a direct line from control to control. Unless you have wings, you will travel farther than this distance! Courses are measured in kilometers, so a good rule of thumb is to simply round up to miles to estimate how far you will go. So in a 5 kilometer race, you'll likely travel up to 5 miles.
COURSE NOTES
The UW map is Cascade's best sprint/urban map! The map is almost crazily detailed; you will need to read the map carefully and features will feel like they come up very fast. Coupled with the fact that you will be on flat pavement most of the time, it is extremely easy to overrun features. Luckily, it is not too hard to relocate. The best competitors should be able to keep at a running pace the whole time, but it takes careful concentration! Unlike previous uses of this map, the cartography is at 1:4,000 scale, using the sprint mapping standard (ISSprOM 2019).
There isn't much real "forest" on the map, despite what it might appear at first glance. What is mapped as white is usually separated trees with grass in between; the white shows the edge of the tree canopy looking up. In many cases the white will just be the canopy from a single mapped lone tree. Speaking of trees, there are two tree symbols, a green circle for large trees, and a green dot for small trees or large bushes. In practice the small trees are often fairly large.
The very light gray denotes a building canopy, pass through, or overhang; you can run under this, and often will need to. There are also a few bridges mapped with the bridge symbol instead of as canopies; this means that you can either go over or under them. The dark gray is a building that you may not go into. Thin stone walls with the lines with dots on them, are passable, while thick black walls are not passable. Pay attention to the many stairs on the map; your control may be at the top or bottom (check the control description!)
You will also see a lot of olive green on the map. Don't confuse this with forest; the olive green is landscaped area and is it illegal (and grounds for disqualification) to step into this. There are also a few patches of true green; these are often, but not always, low ground vegetation, with some being holly or blackberry. Only the darkest green is very hard to get through; the other two shades can usually be easily gotten through if you want to.
You should check your control description sheets carefully; the course setter will often tuck controls out of sight, but the control description will always tell you exactly where to look. A few symbols that might need explanation:
The flower inside a square is "landscaped area"; the olive green described above. In this case the control will always be placed so that you can reach it without your feet going in the landscaping.
The "statue/monument" symbol can denote a fairly large variety of things, from actual statues to a wide variety of art works of varying sizes.
The "tree" symbol sometimes denotes a bush that is mapped with the green dot symbol.
X denotes a man-made object: these are usually electrical/HVAC boxes, but can also be large pipes or other industrial objects. They won't be benches, signs, or light poles on this map.
The Varsity, Short Advanced, and Long Advanced/Intercollegiate courses overlap themselves fairly extensively, check the control numbers and make sure you are heading to the correct control.
SCHEDULE
**Due to COVID – ALL Public and WIOL participants will have assigned start times**
9:45 am – Assigned starts begin
12:45 pm – Last possible assigned start time
2:30 pm – Course closes
PRICES
PUBLIC COURSE PRE-REGISTRATION PRICES
$22 base price
– subtract $5 for CascadeOC members
– subtract $5 for using your own e-punch
-running as a group? Add $5 for each additional adult (16+) group member, no charge for additional children. Max group size is 3 due to COVID restrictions.
Become a member here.
**Due to COVID, there will be no day of meet onsite registration for Winter League 2021-22.**
What's an e-punch?
An e-punch records your race. At each control, you'll dip the e-punch into an electronic box, which will beep and flash as confirmation. After you finish, you'll download the e-punch at the download tent and get a receipt that show which controls you visited and how long you took between each; these are your "splits."
Part of the fun of orienteering is comparing your splits with people who completed the same course, and discussing the routes you took!
SIGN UP
Online pre-registration RSVP dates:
The deadline for Meet Registration for public that wants to request a start time is Tuesday pre-meet at Noon.
The deadline for Meet Registration for public not requesting a specific start time is Wednesday pre-meet at 9pm.
Friday evening pre-meet at 7pm all COVID attestation forms are due.
Volunteers make these events happen! You can volunteer and participate on the same day, plus earn volunteer points to earn a free meet.
THE MAP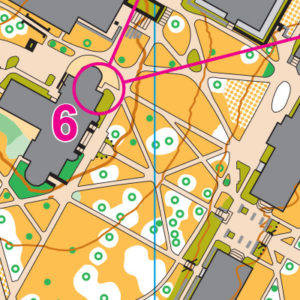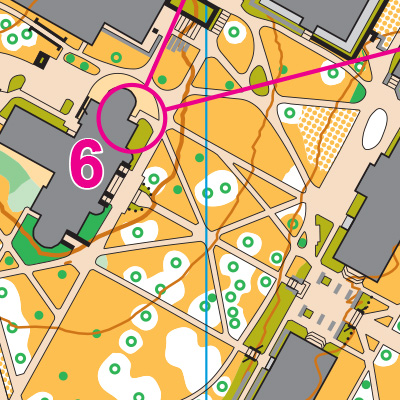 University of Washington has a LOT of buildings–some arranged north/south, some at a 45-degree angle, some at no particular angle, and most along two curving roads, criss-crossed with acres of angled paths, sidewalks, and individually-mapped trees. Now run it, while keeping all the angles, buildings and roads straight in your route planning!
Read more on the map page
SAFETY & ETIQUETTE
Return to the Finish
All participants MUST return to the finish and download their e-punch or turn in their punch card.
Even if you have not finished your course, you must still return to the the finish and confirm with event staff that you have returned safely.
Out of Bounds
Some areas may be marked out of bounds. It is imperative to respect these boundaries to maintain our relationships with land managers. Participants MUST NOT go out of bounds. Any participant caught going out of bounds will be disqualified.
Course Closure
All participants MUST return to the finish by course closure time. If a participant does not return by course closure, event volunteers will begin coordinating a search party.
If you need a long time on the course, start as early in the start window as possible, wear a watch, and be prepared to cut your course short to make it back by the course closure time.
Whistle
All participants MUST carry a whistle on the course. Complimentary whistles are available at the start tent (please only take one).
If you are injured on the course and need assistance, blow three long blasts to call for help.
If you hear a call for help, abandon your course to find the person in distress.
Voices
Part of the fun and fairness of orienteering is navigating your own course, so please be polite when you find a checkpoint and don't holler that you've found it.