Ultimate Orienteer #7 – Score-O
---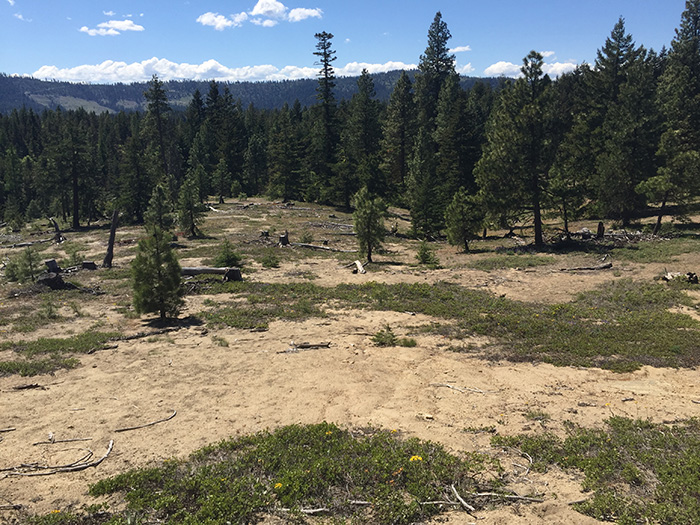 The Ultimate Orienteer series is the sampler pack of orienteering: each event gives you the opportunity to try a different flavor!
The seventh event in the series is: SCORE-O!
At a score-o, you can find controls in any order and earn points for each control you find within the time limit. Controls are assigned points based on navigational difficulty and distance: easy controls might be worth 10 or 20 points, while difficult controls could be worth 100 points. The challenge is to decide which controls you can visit within the time limit that will earn the most points. You'll lose points if you return late, so keep an eye on your watch!
While the terrain is rugged and navigationally challenging, the format of a score-o is beginner-friendly since you control (pun intended) the difficulty of every control simply by choosing which to find. And, if you have trouble finding a control, you can skip it and move on!
Pro Tips: it is handy to have a highlighter or other writing utensil at the start of the race, so that you can mark your intended route. Also, don't forget to wear a watch so that you know when to return to the finish!
DOUBLE HEADER
The Score-O is the second part in a double-header weekend in the Teanaway valley. Join us on Saturday for the Classic at Lick Creek, then stay for Sunday's Score-O. There's free camping nearby and a selection of hotels in Cle Elum.
COURSES
Course designer(s): Eric Jones
Check back for course details.
COURSE NOTES
Check back later for special notes from the Course Designer(s).
SCHEDULE
Registration: 8:15-10:00am
Mass start: 10:30am (the walk to the start is approximately 1.5k; make sure you allow enough time for it)
Course closure: 1:30pm
Newcomer instruction: 9:00-10:00am
PRICES
PRE-REGISTRATION PRICES
$17 base price
– subtract $5 for CascadeOC members
– subtract $5 for using your own e-punch
DAY-OF-EVENT REGISTRATION
$20 base price
– subtract $5 for CascadeOC members
– subtract $5 for using your own e-punch
What's an e-punch?
An e-punch records your race. At each control, you'll dip the e-punch into an electronic box, which will beep and flash as confirmation. After you finish, you'll download the e-punch at the download tent and get a receipt that show which controls you visited and how long you took between each; these are your "splits."
Part of the fun of orienteering is comparing your splits with people who completed the same course, and discussing the routes you took!
SIGN UP
Online pre-registration closes: 9:00 pm, Thursday, May 11
Day-of-event registration is available by cash or check, made payable to Cascade Orienteering Club.
Volunteers make these events happen! You can volunteer and participate on the same day, plus earn volunteer points to earn a free meet.
THE MAP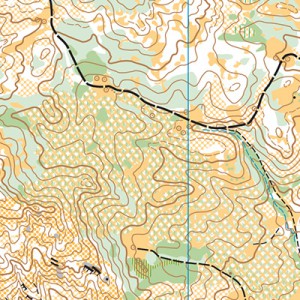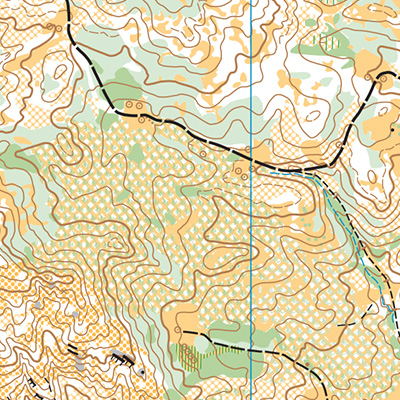 Part of a chain of orienteering maps in the Teanaway Community Forest, Teanaway Forks (or "Teanaway Valley") is rugged, challenging, and beautiful. There is a fair amount of contour details and lots of open pine forest and grassland. However, vegetation becomes quickly outdated here, so do not rely on vegetation alone; contours are your best friend!
New orienteers should consider choosing a shorter or easier course than usual.
Teanaway Forks is rugged and moderately hilly, with some especially steep areas that nice course designers try to avoid. Deadfall on the ground makes running or hiking more strenuous.
Read more on the map page
SAFETY & ETIQUETTE
Return to the Finish
All participants MUST return to the finish and download their e-punch or turn in their punch card.
Even if you have not finished your course, you must still return to the the finish and confirm with event staff that you have returned safely.
Out of Bounds
Some areas may be marked out of bounds. It is imperative to respect these boundaries to maintain our relationships with land managers. Participants MUST NOT go out of bounds. Any participant caught going out of bounds will be disqualified.
Course Closure
All participants MUST return to the finish by course closure time. If a participant does not return by course closure, event volunteers will begin coordinating a search party.
If you need a long time on the course, start as early in the start window as possible, wear a watch, and be prepared to cut your course short to make it back by the course closure time.
Whistle
All participants MUST carry a whistle on the course. Complimentary whistles are available at the start tent (please only take one).
If you are injured on the course and need assistance, blow three long blasts to call for help.
If you hear a call for help, abandon your course to find the person in distress.
Voices
Part of the fun and fairness of orienteering is navigating your own course, so please be polite when you find a checkpoint and don't holler that you've found it.