March 2, 2020 by Debbie Newell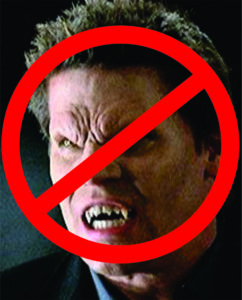 Tired of vampires stealing your hard-earned punch card? Our annual Night orienteering event is coming up on March 7. This will be Cascade's only event of the year where you can navigate at night without worrying about those pesky vampires. Come on out to Lynndale Park in Lynnwood to kick off the 2020 Ultimate Orienteer Series season!
This event is just the first in the 2020 Ultimate Orienteer Series of events. This series allows you to try out several different orienteering formats: Night, Individual Relay, Classic, Ultralong, Goat, Score-O, and Middle.
In addition to a couple of local parks, you will have the opportunity to experience the joy of running through the woods in the open pine forests of eastern Washington and across the desert and scabland terrain of the Columbia Basin. This is orienteering at its finest!