June 6, 2019 by Debbie Newell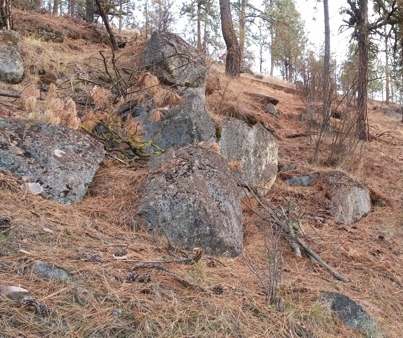 Don't miss the final two events in this year's Ultimate Orienteer Series! Spend the weekend navigating in some of the finest orienteering terrain in the state. Spokane may seem like a long way to go, but it's well worth the trip. Get together with friends and carpool!
Saturday, June 15 – Riverside State Park, Spokane. The open pine forests of Riverside are a pleasant change from the thick forests on the west side of the state. This event is organized by our friends in the Eastern Washington O' Club.
Sunday, June 16 – Fishtrap Lake, Fishtrap. Experience the unique scablands of the Fishtrap Lake area. With relatively few trails, and intricate terrain and rock features, this area is a navigator's dream.
Tent camping is available Saturday night in the group site at Riverside's Bowl and Pitcher for just $10 per tent/vehicle. Space is limited, so if you're interested in this option, contact John Beck (beck@gonzaga.edu).