First used for the 2010 US Orienteering Championships, this 1:10,000-scale map has a 2.5-meter contour interval, reflecting the subtle nature of the area's topography.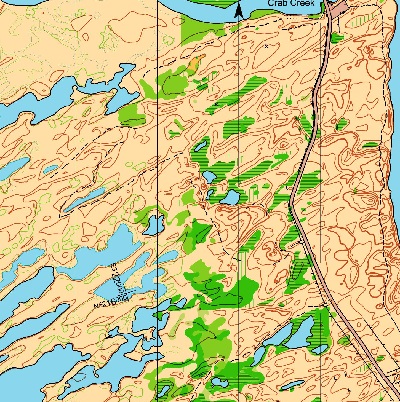 Note: Samples of the map are provided here for educational purposes only; the map shown here is not kept up-to-date.
The purpose of providing these navigational and physical ratings below is to provide greater context for how challenging an orienteering course at this venue might be. For example, an advanced-level course at a local city park will be easier to complete than an advanced-level course in the mountains.