Lincoln Park is an interesting combination of open, grassy park on a gentle slope, a loose network of wooded trails, and a tight network of really dense trails. Put all this together and the park is large and complex enough for an early-season school league meet with hundreds of participants.
Parking is at the middle and south end. We typically use the south lot for easier access to a greater range of course design options. This is also where the large shelter, most of the picnic tables, and the ever-popular zip line swing are.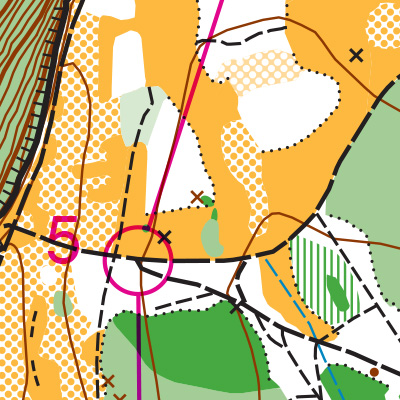 Note: Samples of the map are provided here for educational purposes only; the map shown here is not kept up-to-date. The course shown is a Beginner/Intermediate course, and actual controls do not exist in the terrain.
The purpose of providing these navigational and physical ratings below is to provide greater context for how challenging an orienteering course at this venue might be. For example, an advanced-level course at a local city park will be easier to complete than an advanced-level course in the mountains.